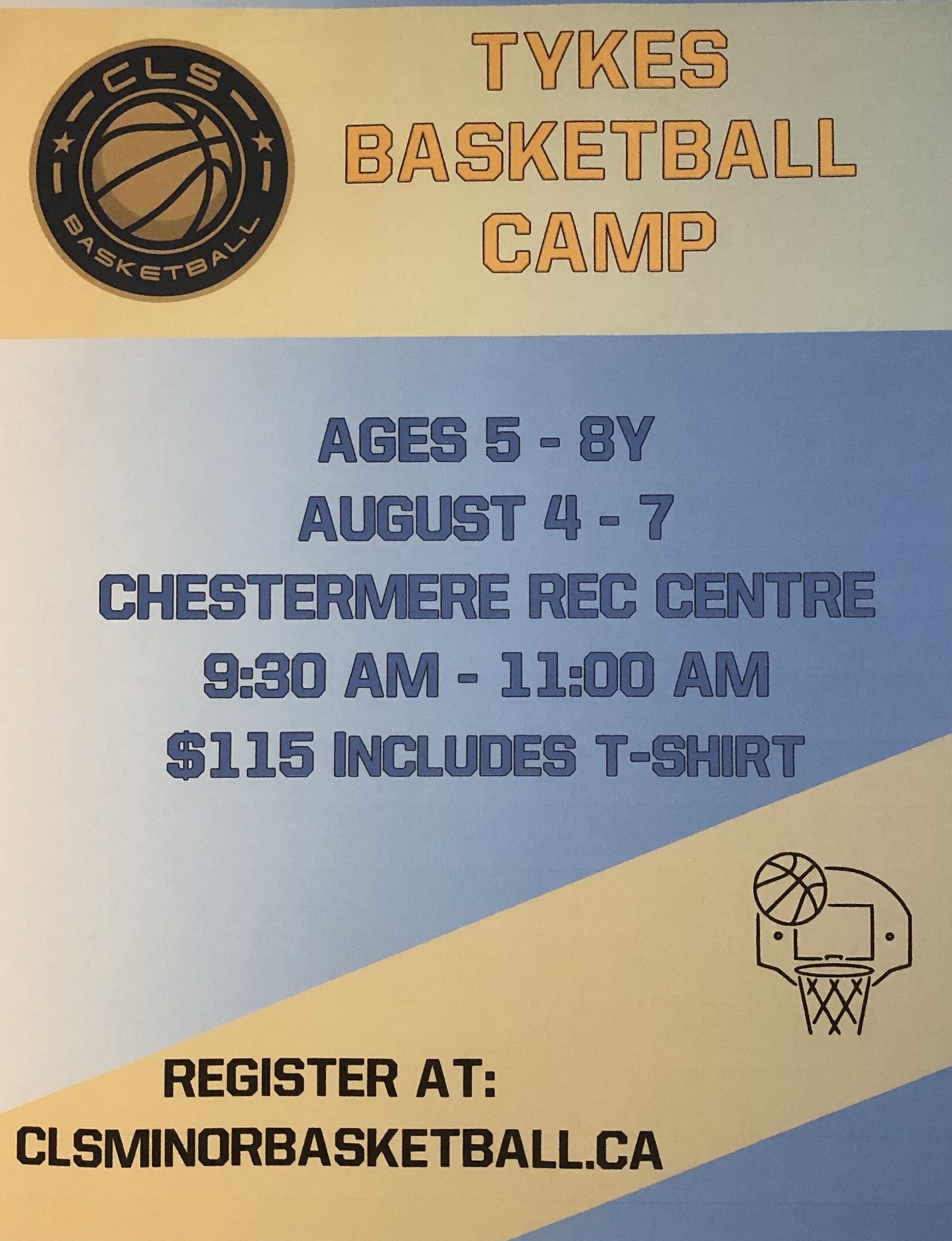 Hello CLS Families,
We had a wonderful first week of Skills Camp. It was great to see our players back on the court doing what they love… BASKETBALL!
After hearing from parents regarding the difficulties transporting players to and from Calgary and having the Chestermere Rec. Centre open up CLS was able to move the location of our Camps to Chestermere.
We are excited to offer a longer session and a lower cost for the Camps!
If you have already registered and paid the $175.00 you are still registered and will receive a refund.
Any questions? Please email clsminorbasketball5@gmail.com
How to register for our summer camps
1. click on registration tab at the top of this page
2. Once logged in click on "register"
3. In the drop down click on "clinic registration"
4. Register for one or more of the 3 clinics available.
If you can not get registered please contact us via email at clsminorbasketball5@gmail.com